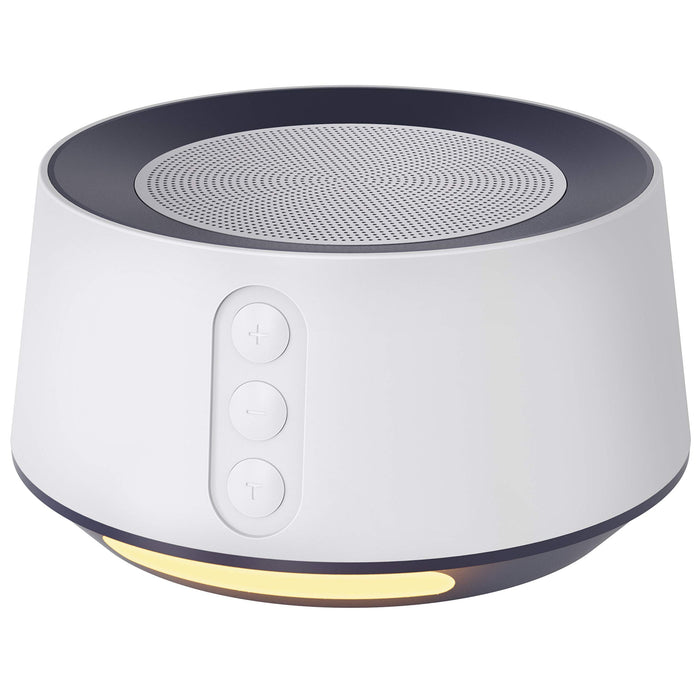 Letsfit White Noise Machine with Baby Night Light for Sleeping, 14 High Fidelity Sleep Machine Soundtracks, Timer & Memory Feature
What's this Letsfit white noise sleep machine can be brought to you?

1) Help your baby have a restful sleep.
2) Create a peaceful environment, comfortable sleep helper, white noise background.
3) Mask unwanted noise, enjoy your private space.
Features:
14 Soothing Sleep Soundtracks: Letsfit white noise machine has 3 white noise, 3 lullabies, 1 fan sound effect,2 clothes dryer and 5 relaxing natural sounds. A sleep sound rhythm that helps you drift off to sleep.
Soothes Fussy Infants: Our calming nature sounds are perfect for your baby's sleep routine to help them fall asleep faster and sleep longer. A Sleeping baby means more sleep for the whole family.
Great For Privacy and Concentration: Our sound machine can mask conversations making it perfect for office privacy. It can also be used as a low-cost way of blocking out environmental noises and distractions.
Warm Night-light: A function that is perfect for new mothers, this night-light emits just enough light for night nursery or change diaper without being so bright as to cause any disturbances.
Timer & Memory Function: Play our white noise machine at 15, 30, 60, 90 and 120 min intervals with auto-off timer settings. Our sleep machine can remember the last sound and volume when restarted, meaning there's no need to worry about re-setting.